ICEEE 2023
2023 10th International Conference on Electrical and Electronics Engineering | Istanbul, Turkey | May 8-10, 2023
2023 10th International Conference On Electrical And Electronics Engineering (ICEEE 2023) was Held In Istanbul, Turkey During May 8-10, 2023. Sponsored By Marmara University, Turkey; Supported By Istanbul Yeni Yüzyıl University, Turkey; And Istanbul Gelisim University, Turkey.
The keynote speakers were (Kit) Kai-Kit Wong, IEEE Fellow, IET Fellow, University College London, UK; David Abramson, Fellow of ACM, IEEE, TSE, ACS
University of Queensland, Australia; and Eyup Cinar,Eskisehir Osmangazi University, Turkey.
The invited speakers were Kamran Iqbal, University of Arkansas at Little Rock, USA; Muhammad Akmal Chaudhary, Ajman University, UAE; Ahmet Aksoz, Sivas Cumhuriyet University, Turkey; Ahmet Mete Vural, University of Gaziantep, Turkey; and Mudarmeen Munlin, Mahanakorn University of Technology, Thailand.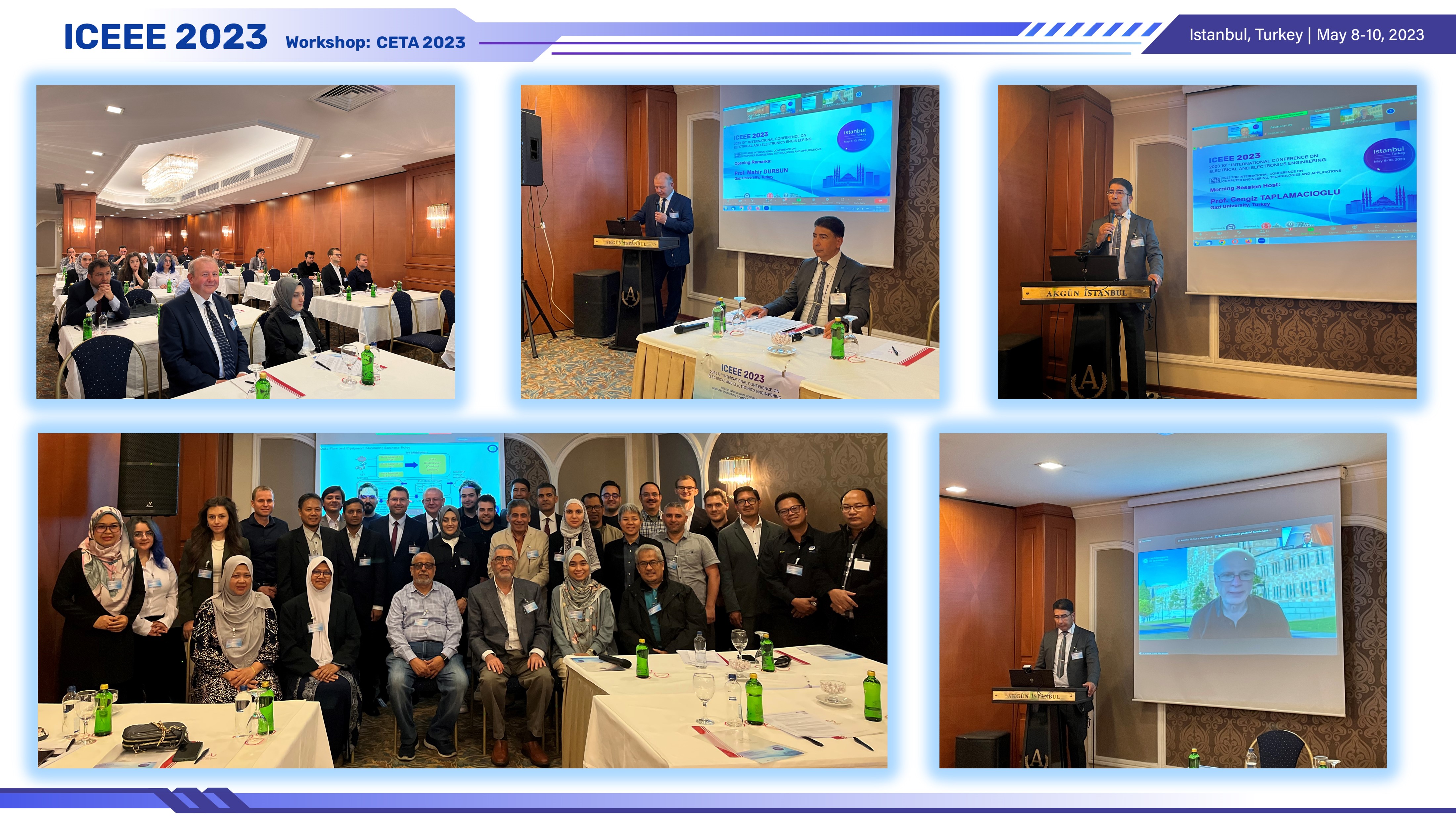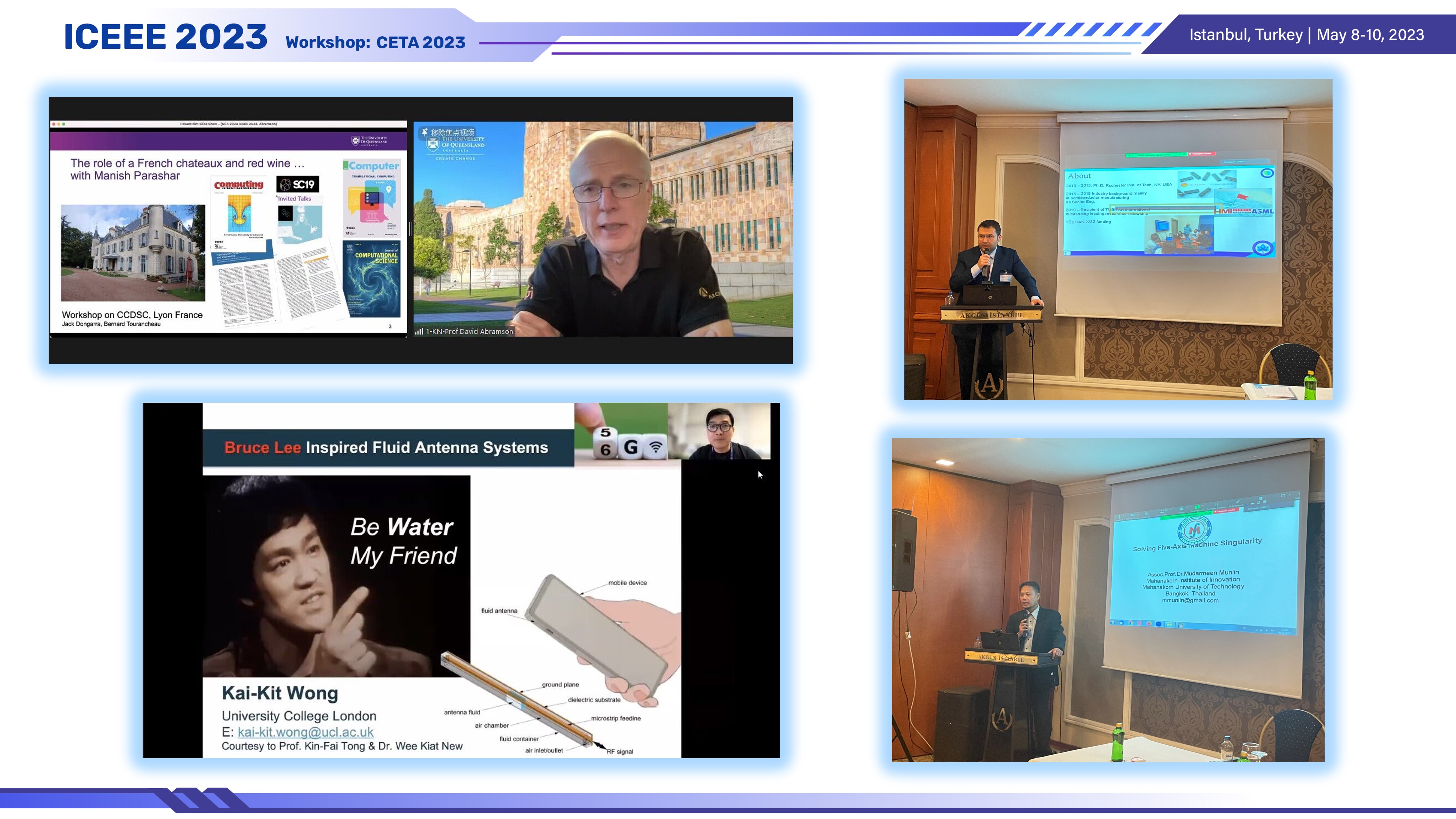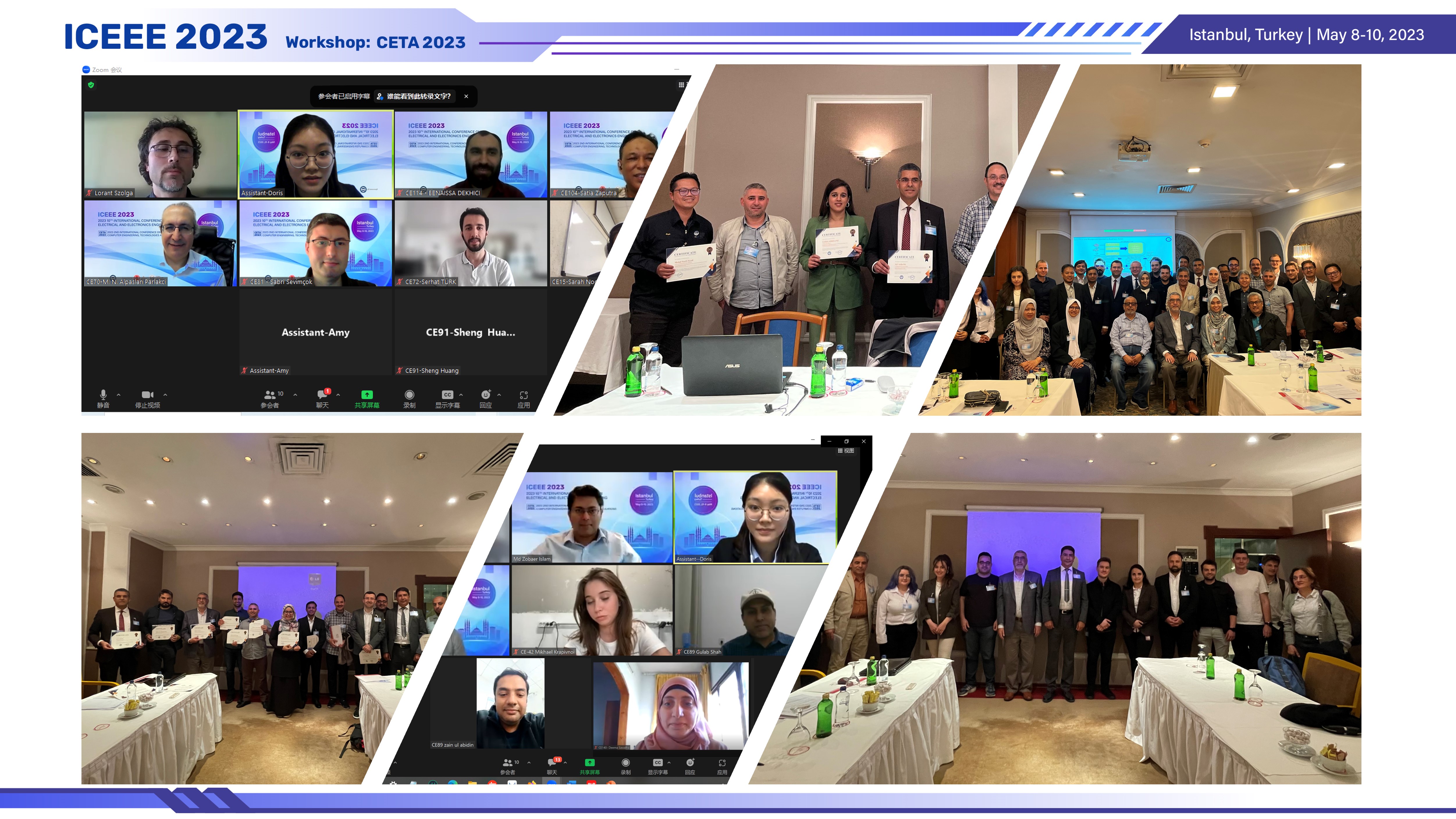 Excellent Oral Presentation Winners. Congratulations!
Performance Enhancement of Multicarrier NOMA for 5G NR System
Raya. K Mohammed , Nasser N. Khamiss
Presenter: Raya. K Mohammed, College of Information Engineering, Iraq

Analysis and Design of a Piezoelectric Fan System for Advanced Cooling Applications
Simin Yilmaz Aksu and Bünyamin Tamyürek
Presenter: Simin Yilmaz Aksu, Gazi University, Aselsan INC, Turkey

Passive Architecture and Renewable Energy's Integration
Benoudjafer Cherif, Hammou Hanina Samah, Fezzeoui Naïma
Presenter: Benoudjafer Cherif, Tahri Mohammed University, Algeria

Sparse Recovery for ISAR Imaging via Nuclear Norm Minimization
Necmettin Bayar, Isin Erer, Deniz Kumlu
Presenter: Necmettin Bayar, Istanbul Technical University, Turkey

Forecasting Key Risk Factors in Railway Occurrences: A Machine Learning Application
Ali Vaezi, Sepehr Sepehri
Presenter: Ali Vaezi, Brock University, Canada

Electro-optic Pulse Drive of Josephson Arbitrary Waveform Synthesizer at UME
Tezgül CoŞkun ÖztÜrk, Ferhat SametoĞlu, Mehedin ArİfovİÇ, Marco Kraus, Ralf Behr and Oliver Kieler,
Presenter: Tezgül COŞKUN ÖZTÜRK,TÜBİTAK UME, Turkey

Construction of a 1:7 Scaled Autonomous Car for Conducting Vehicle Dynamic Experiments
Muhammad Rehan Siddiqi, Hormoz Marzbani, Reza Jazar
Presenter: Muhammad Rehan Siddiqi, RMIT University, Australia

Performance Analysis of Power Devices for Bridgeless Totem-Pole PFC at Different Switching Frequencies
Enes Çatlıoğlu, Deniz Yıldırım
Presenter: Enes Çatlıoğlu, Istanbul Technical University, Turkey

e-Serve for Environment Monitoring using LoRaWAN
Nor Azimah Khalid, Muhammad Alif Jamaludin and Shapina Abdullah
Presenter: Nor Azimah Khalid, Universiti Teknologi MARA (UiTM), Malaysia

Hand Gesture Recognition through Reflected Infrared Light Wave Signals
Md Zobaer Islam, Li Yu, Hisham Abuella, John F. O'Hara, Christopher Crick and Sabit Ekin
Presenter: Md Zobaer Islam, Oklahoma State University, USA